Enjoy life free from tech issues
Friendly IT services for your home or business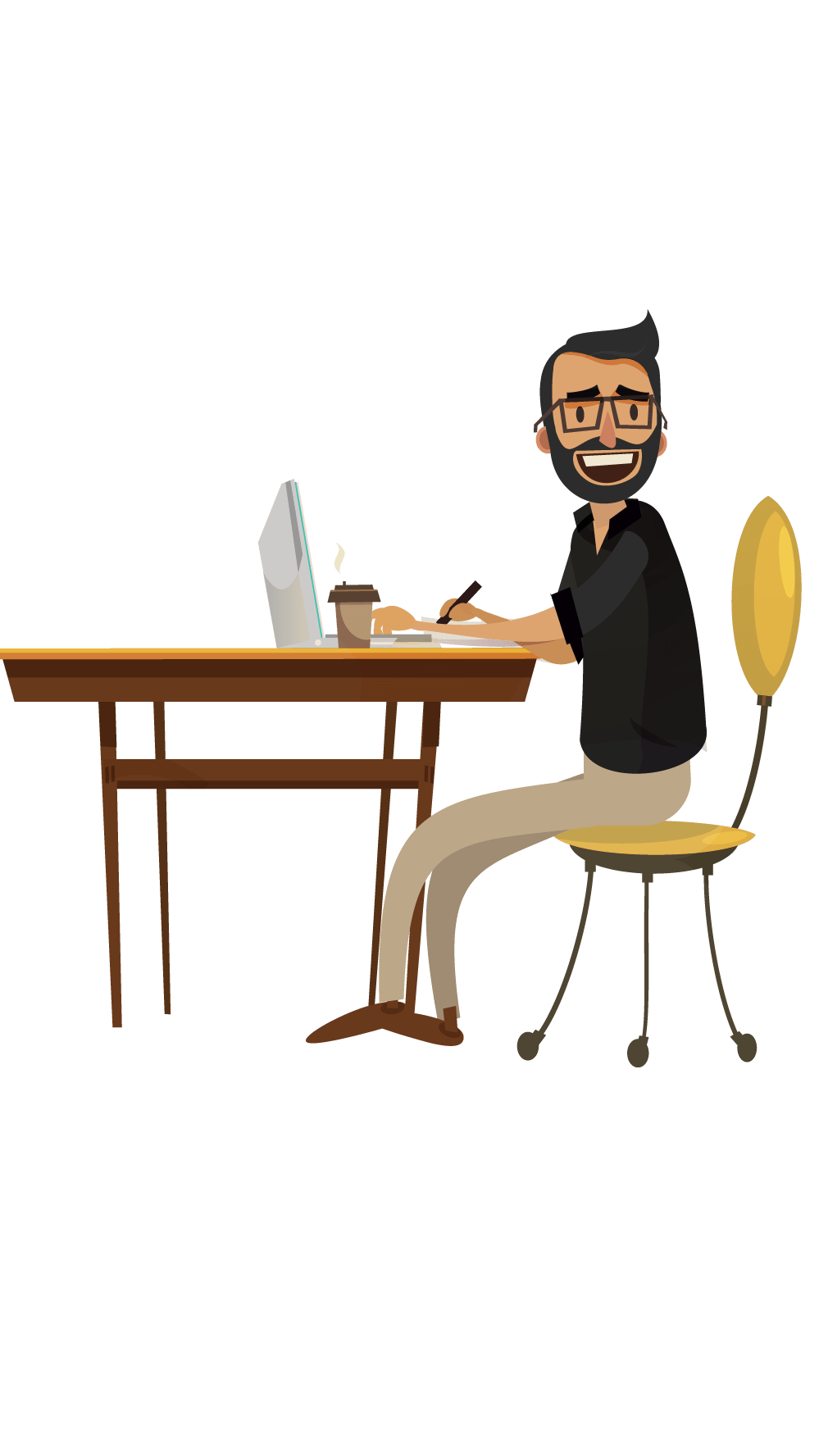 Hi, I'm Luis!
I'm an IT Expert, MAC Specialist and Business Analyst on a mission to help you get stuff done without fighting with technology. 
Over the past 8+ years, I have helped over a thousand of small businesses in a variety of industries to streamline their IT, increase productivity and run their businesses more efficiently by simplifying technology. My passion is to support your business as a long-term IT management partner. I also help home users and business owners working from home to eliminate tech issues and get more done.
My goal is to introduce a new generation of IT management solutions where the focus is on driving business productivity.

Keeping your technology working well is essential in today's world
At home and at work, you rely on your tech to run smoothly. That's why it's critical to make sure that your systems receive the maintenance they need. You wouldn't let your car go without an oil change. Why take the chance on your devices? Proper ongoing maintenance saves money and maximizes performance and life of your devices.
Luis was very friendly, very knowledgeable and fixed all of my (minor but multiple) issues in a very timely manner.
Preventing problems is more effective than fixing them
The traditional IT services model presumes that customers will call in if something goes wrong and technicians will rush in to fix it. This means that the more problems the customer has, the more IT providers get paid. I provide solutions to ensure you have as few problems as possible, and your systems perform their best – day in and day out.
Are you having trouble understanding what your "tech provider" is telling you? You are not alone. My goal is to empower you (and if you run a business – your employees) by simplifying IT. I explain everything in terms you can understand and always work to find the most straightforward solutions to your challenges.
Excellent service, Luis was very helpful and explained everything he was doing.
Luis was clear, patient and very skilled. He knew exactly how to solve issues and his communication was excellent.
Band-aids are not an option
Simply put, using quick fixes for IT problems over and over is like plugging a leaky pipe with paper. Eventually, problems will find their way through and come "flooding in". You need to fix the underlying problems once and for all and inspect your pipes periodically to make sure there are no leaks.
Stay safe with remote assistance and contactless pick-up
Don't let COVID-19 keep you from being productive. I offer 3 convenient options to fix your tech issues fast!
Onsite
I will come to your home or office
Remote
I will access your device remotely or walk you through a fix over a call
Contactless Pick-up
I will come to your doorstep and pick up your device
Need help now? Pick a package.
Everything starts with a call… Simply schedule your free introductory consultation and tell me about your tech issues. I'll recommend a package and we'll schedule an appointment to resolve your tech issues at your location, via pickup or remotely. 
On-demand tech support at home and at the office.
Luis Remote Rescue
On-demand
Get friendly on-call tech support for minor issues – from hardware and software consultation, to small fixes.
Luis On-site Rescue
On-demand
I'll come to your home or office and help you fix any covered tech issue.
Luis Health Check
On-demand
A complete assessment of your system helps us check whether everything is running smoothly or if we need to fix or optimize something.
Let's Work Together!
IT issues? Questions? Whether you are looking to resolve a specific issue or sign-up for ongoing IT support, feel free to reach out to me anytime!
Sign up to get the latest TECH TIPS FROM lUIS
What kinds of devices do you work with?
I work with PC and MAC and can help with desktops and laptops. 
What is the difference between on-demand and ongoing services?
With on-demand services, I help you with a specific issue and you pay an hourly fee. With ongoing service, such as Luis' Peace of Mind service, you pay monthly for a tech maintenance package.
Are you a data recovery specialist?
No, I am not a data recovery specialist. I will make every effort to recover lost, unsaved or accidentally deleted files and photos, but cannot guarantee data recovery.
How do you handle personal information?
I do not share your personal information with third parties.
What is the Luis' Peace of Mind package?
Luis' Peace of Mind is a monthly IT support subscription for businesses that covers ongoing management of your devices to prevent issues and breakdowns. This package is not currently available to home users.
My business has both onsite and remote employees. Can you help?
Yes, I can help! Whether you are looking for  Luis' Rescue (a one-time tech support call) or for Luis' Peace of Mind (ongoing tech support membership), I can service both onsite and remote employees.
Do you sell parts?
No, but I can recommend parts and source them for you through the most reputable shops in Australia.
Do you fix hardware or water damaged devices?
While I don't fix hardware, I can help with replacing parts, like hard drives. The best way to find out if I can help you is to schedule a brief call to share the issues you are experiencing.
Can you help me choose the right tech?
Yes, whether you run a business or are looking for a specific functionality at home, I can help you select devices with the right features for you. I can also help you set up your device correctly.
How do remote support sessions work?
We will schedule a call over zoom or phone and you'll need to give me permission to access your device.  You will be able to see everything I do and once the session is over, I will no longer have access to your device.