Let Luis Fix IT - and get back to your day
Whether you are using your MAC or PC for everyday task, creative projects, or home business – get the tech support you need anytime – at home, remotely or through contactless pick-up.
Ready to stop fighting with technology and be more productive?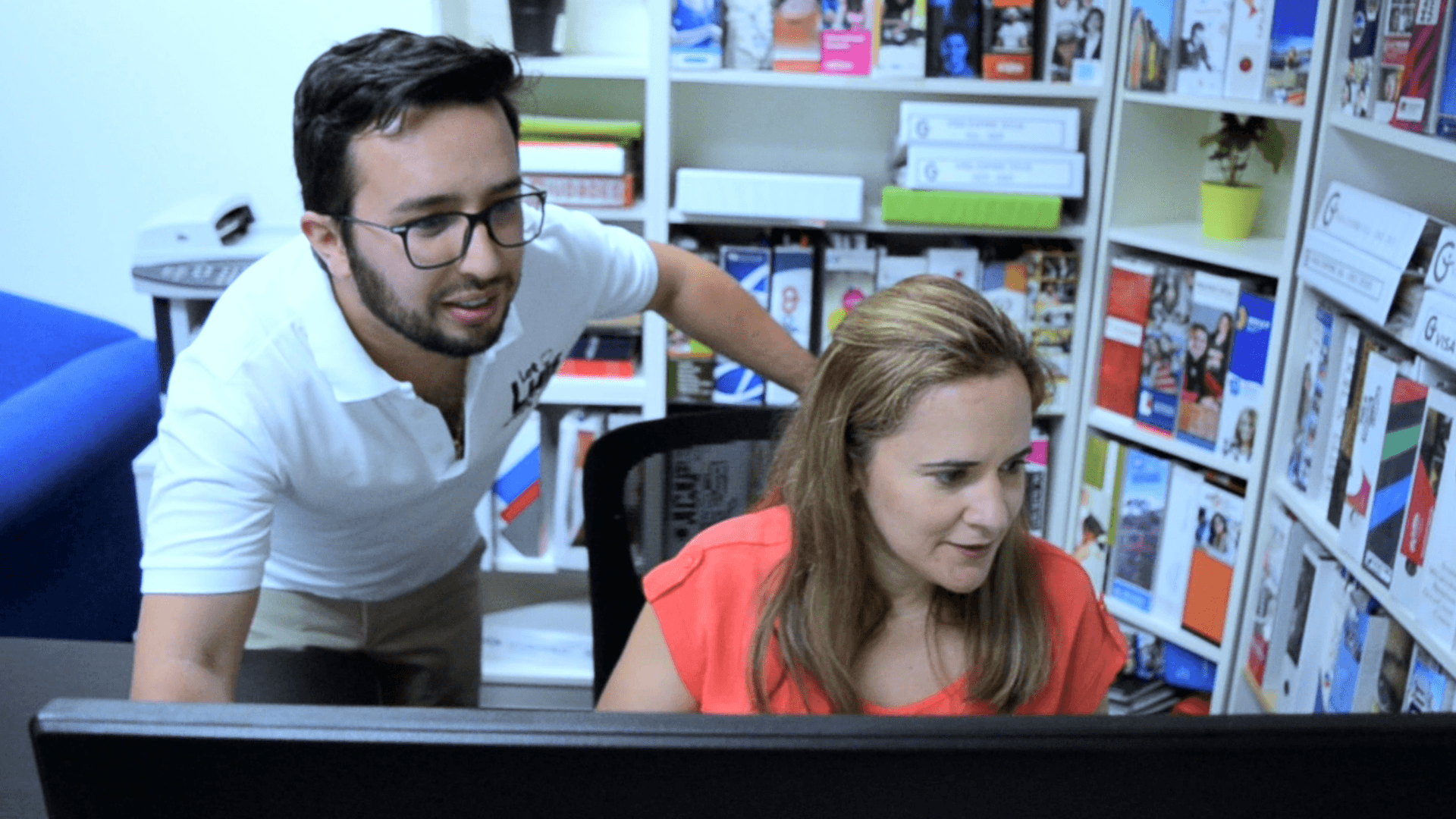 Get personalized tech support that fits your life
Get the help you need with any computer issue! Schedule a home visit, a remote assist or contactless pick-up.
I am a 74 yo and not particularly computer literate! Luis solved all of my problems and more – I can't thank him enough! I believe he is extremely skilled at helping with technical support – he knew exactly what to do and I felt very comfortable in his company whilst he worked on my computer. I will certainly use him again when necessary. Thanks Luis, you're a genius! Geek!!!
Enjoy higher productivity and less stress
Get things done instead of fighting with your technology. I'll make sure your tech runs like a well-oiled machine so you can be productive without worrying that something might break.
Power your home office without breaking the bank
Working from home? Think you're too small to have an IT provider? With Let Luis Fix IT, you can manage your IT like "the big guys" – without paying big money.
Get work-from-home peace of mind
Sleep well knowing your device is secure and your backup system is being monitored
Supercharge your productivity
Boost your device performance and get your systems to play nice together so you can accomplish more in less time.
Stop having IT issues and get the most out of your investment
Tired of paying for quick fixes? Let's get everything working properly so you can stop paying for tech support visits and make your device last longer!
Wondering if it's time for an upgrade? I'll assess your computer and let you know if it's worth fixing. Sometimes, your money is better spent on getting a new system altogether.
"Luis was efficient and patient and explained all my options to me so that I could make the most cost effective choice. The service did not take long but I definitely could not have done it myself so I am very satisfied and thankful!"
"Luis was communicative and explained what he was doing in simple understandable terms. He was also patient. Extremely impressive."
"Prompt response to my request for help with the computer problem. Luis was friendly and efficient. Showed concern with keeping my costs to a minimum. Very happy with the whole experience. Thank you!"
Issues I fix
While I love setting up systems that don't break, I realize that oftentimes, we have to start by fixing your current issues.
Apple/MAC
As an Apple specialist, I am always ready to tackle your MAC challenges.
Backup and Security
I'll create systems to make sure your files get backed up and your devices stay secure.
Cloud Storage
I'll help you get out of the filing cabinet and take advantage of cloud storage.
Email
I'll help you set up or fix your email and can create rules to automate it.
Internet/Wi-Fi
I'll help you to properly set up your internet and wi-fi, or fix connectivity issues.
New Computer Setup
Brand new computer or laptop? Whether it's Windows or Mac, I'll help you get set up.
Speed Up Slow Systems
Stop living with slow tech! I'll speed up your systems so you can get more done!

Work from Home Setup
Make every day more productive with a tech setup designed for your needs.
Need help now? Pick a package.
Everything starts with a call… Simply schedule your free introductory consultation and tell me about your tech issues. I'll recommend a package and we'll schedule an appointment to resolve your tech issues at your location, via pickup or remotely. 
On-demand tech support at home and at the office.
Luis Remote Rescue
On-demand
Get friendly on-call tech support for minor issues – from hardware and software consultation, to small fixes.
Luis On-site Rescue
On-demand
I'll come to your home and help you fix any covered tech issue.
Luis Foundations
On-demand
New device? Build a good foundation to make sure your investments last for years to come!  I'll help you set up your system correctly.
Sign up to get the latest TECH TIPS FROM lUIS
What kinds of devices do you work with?
I work with PC and MAC and can help with desktops and laptops. 
Are you a data recovery specialist?
No, I am not a data recovery specialist. I will make every effort to recover lost, unsaved or accidentally deleted files and photos, but cannot guarantee data recovery.
How do you handle personal information?
I do not share your personal information with third parties.
Do you sell parts?
No, but I can recommend parts and source them for you through the most reputable shops in Australia.
Do you fix hardware or water damaged devices?
While I don't fix hardware, I can help with replacing parts, like hard drives. The best way to find out if I can help you is to schedule a brief call to share the issues you are experiencing.
Can you help me choose the right tech?
Yes, whether you run a business or are looking for a specific functionality at home, I can help you select devices with the right features for you. I can also help you set up your device correctly.
How do remote support sessions work?
We will schedule a call over zoom or phone and you'll need to give me permission to access your device.  You will be able to see everything I do and once the session is over, I will no longer have access to your device.